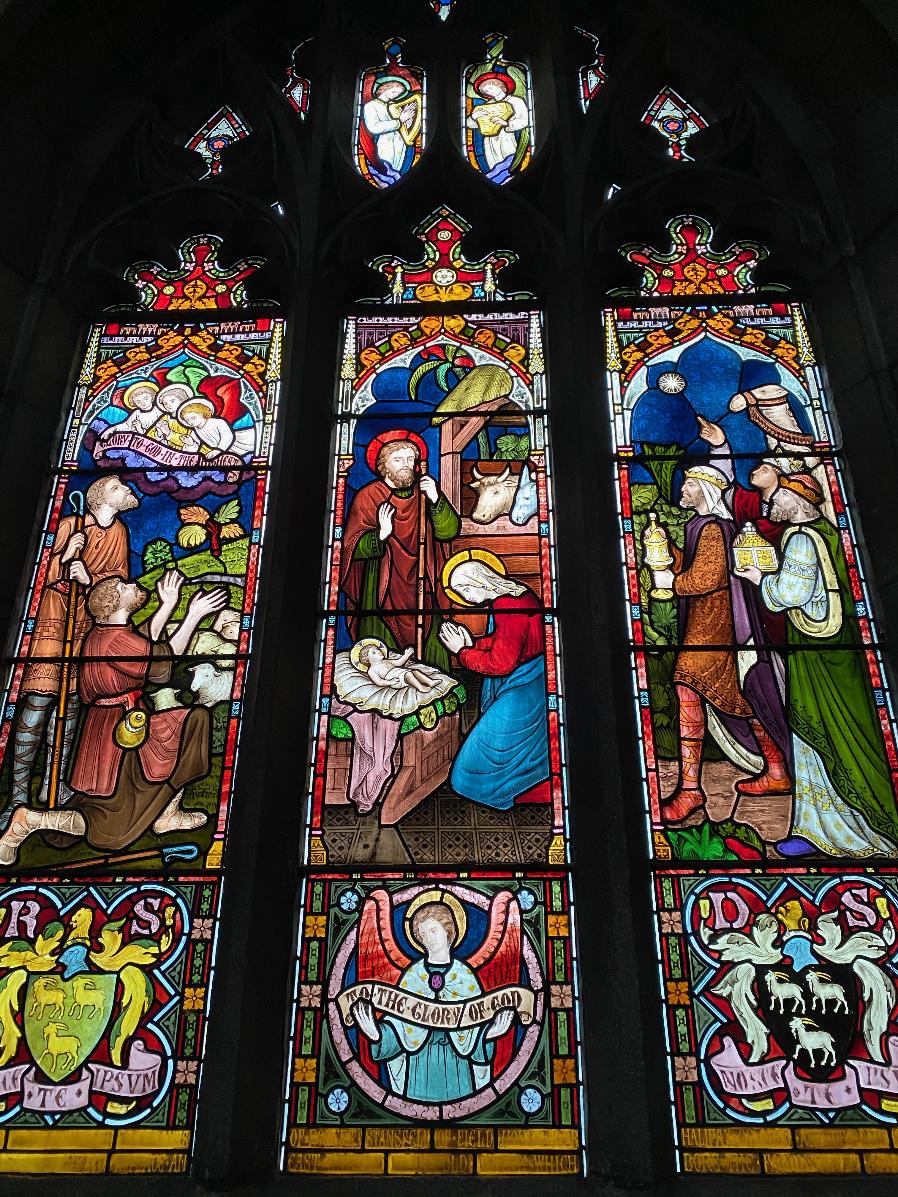 SUNDAY 25th September Harvest Festival will be held at the Methodist Chapel in Helptonstall at 10.30am
ALL WELCOME

4pm Sunday 25th September St Thomas's Church

Holy Communion - theme 'Dark Harvest' where will be thinking about the back story of the the goods we use, and sustainability

ALL WELCOME

PRAYING FOR PEACE
We are all very conscious of the violence taking place in the Ukraine. There is a prayer station by the pebble pool in the south aisle should you wish to use it to pray for the people caught up in the violence.

The Parish Church of Heptonstall
St Thomas the Apostle
serving the communities of Heptonstall, Slack, Colden, Blackshawhead and the surrounding areas.
Together with St James the Great, Hebden Bridge we form the
United Benefice of Hebden Bridge and Heptonstall in the Diocese of Leeds.
Our vision is to encourage each other as we grow in our faith, love and generosity,

whilst also seeking to share the Good News with the wider communities we serve.
Welcome
Welcome to our website which is constantly being reviewed and developed.
Please have a look around and come back regularly to see new updates.
REMEMBERING ALL DISPLACED PEOPLE , AND ALL THOSE WHO ARE LIVING IN SITUATIONS OF PAIN AND CONFLICT

Please join us in our prayers for peace and justice across the world at this present time. We pray too for those who have no hojme and are hoping to rebuild their lives elsewhere.

Lord, help us to be loving, wise and generous

in our commitment to your
ways of peace, generosity and love
so that we may live out your glory

and encourage life and hope

in the world.

Amen.
CORONAVIRUS UPDATE
St Thomas's Church building is now open daily (10am-4pm approx) for prayer and for worship.

Please do come join us in person in the church.

In the church building hand sanitiser is provided at either side of the doors.

At the moment we are administering the Holy Sacrament in one kind only, and social distancing and other hygiene arrangements are in place to ensure that we administer the sacrament as safely as possible.

Thank you.

We are also available for telephone queries and conversations, and if you know of someone who is vulnerable who might need assistance please let us know and we will do what we can to help.

For information re where to drop food for the foodbank please contact the vicar or wardens.

Prayers are said daily for the whole community of Heptonstall and Hebden Bridge at approximately 4pm . If you wish to join us 'in spirit' please do... maybe by lighting a candle and joining in at home with silent prayer or wherever you are.
For queries relating to weddings, funerals and baptisms and prayer requests please ring the Vicar (014224 842160)
SAFEGUARDING AT ST THOMAS THE APOSTLE
St Thomas's Church is committed to safeguarding and promoting the welfare of both children and adults and expects all staff and volunteers to share this commitment and volunteers to share this commitment. For further information, or for further information re the policies, please contact our Safeguarding Officer, Shirley, curley.shirley@ hotmail.co.uk or contact The Reverend Karen Marshall 01422472641
Please see the blue type below for a link to the Diocese of Leeds Safeguarding Policy Statement.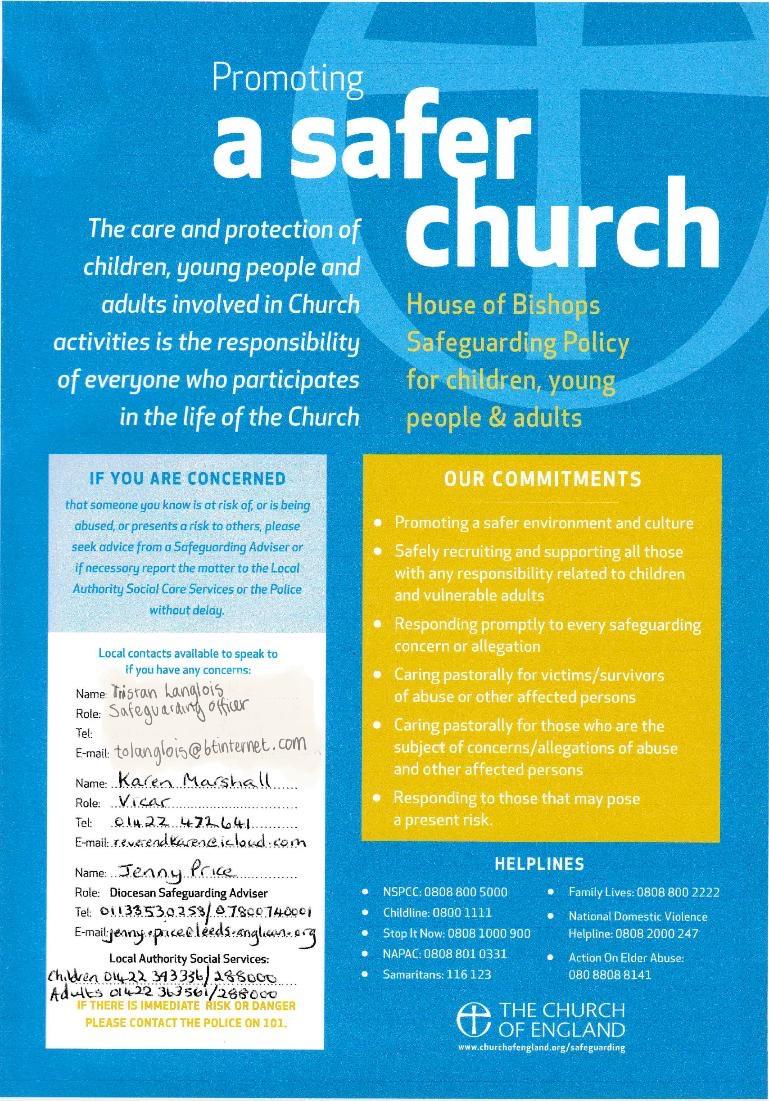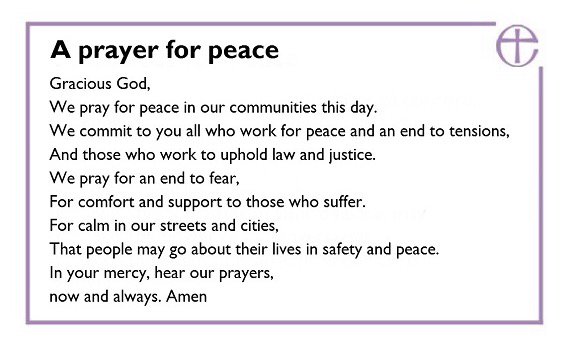 Services
Sunday 10.30 am Parish Communion -

please check the Diary for special or additional services
Opening Times
The church is normally open every day between
approximately 10.00am and 4.00pm. . Please visit our Facebook page for services and other details, and to leave queries and questions. the page is St Thomas Heptonstall & St James Hebden Bridge.